Youth Raise Money for PWRDF!
Youth Raise Money for PWRDF!
October 16, 2018

Reverend Brian Vickers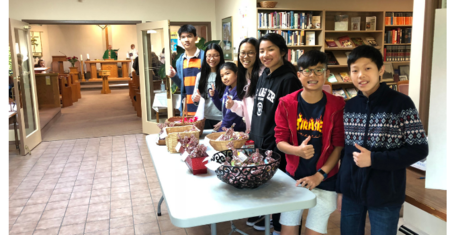 The "Fishers of St. Anne's" - our youth group - raised $260 through sales of their baked cookies, muffins and rice krispy snacks. All proceeds are going to help the Primate's Relief and Development Fund, and particularly for relief after the earthquake in Indonesia.
Many thanks to the youth and the congregation that helped support the youth by purchasing their goodies!
Ministry Youth Ministry