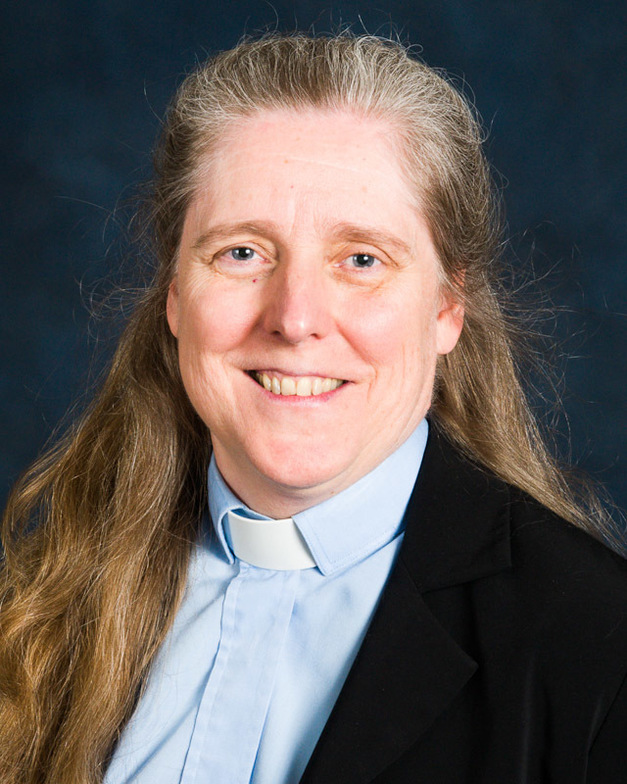 Since I'm new here at St. Anne's, I thought I would give you a little 'bio' of my life to help you get to know me. I'm hoping to hear your stories too!
While I love to travel and explore this fabulous world, I've never lived outside of British Columbia for more than a few months. I grew up in Penticton in the interior of the province. After High School I came to Vancouver to go to UBC and I've lived in the Lower Mainland ever since. While at UBC I met my husband Denis and we were married a couple of years later. At UBC I studied Zoology (my thesis was a study in population ecology of field mice) and my original career plan was to get a PhD and become a university professor. But I soon realized the job market for professors was poor (to say the least) and didn't pursue the doctorate. After a few years of working at miscellaneous jobs (a degree in Zoology doesn't give you a lot of job options!) I trained as a Computer Programmer but then ended up at Kilborn Engineering doing project work (mostly designing/building gold mines). For almost 10 years I worked in cost control, financial analysis, project management etc. I knew I wanted to do something different, so during my time at Kilborn I started a degree in Environmental and Resource Management at SFU with the intention of becoming an Environmental Consultant. But then I recognised and accepted that I had a call to ordained ministry and eventually quit my job to go to seminary.
At this point I should probably back up and say something about my faith journey to put this sudden career shift in context. My parents had quit attending church before I was born so God and faith wasn't a subject that I heard about at home. When I was about 7 a neighbouring child told me about God and Jesus and church and I was fascinated. So I started attending her little church. As I child I had no idea that there were different kinds of church or different understandings of faith, so I didn't know that 'my' little church was a fundamentalist, biblical-literalist one or that there were other understandings of faith and the bible. I was a devout child who went to church on my own every week. But even as a small child I had trouble believing without question everything I was told I had to accept 'on faith'. Eventually at 16 I could no longer believe in the way I was being taught I had to, and my faith collapsed. I walked away from the church. I knew God existed, but I no longer had a way to understand how to relate to God or to have a faith life. Then, when Denis & I were planning our wedding, we went to St. Mary's Kerrisdale to arrange for the wedding ceremony (mostly out of a vague sense that my family had been Anglican and St. Mary's was close to where we were living). We attended a service so we could meet with the organist and I felt a yearning to find a way back to a life of faith. A few years passed before I acted on that, but eventually I started attending the Cathedral and gradually rebuilt my faith. I became a very active lay person in the Cathedral and then the diocese and eventually realized I felt called to be a priest. While initially I resisted the call to ordination (I had other plans for my life!) I gradually came to realize that this was something God was calling me to, and I needed to do it. Once I started moving forward with the process towards ordination I knew I was doing the right thing and I've never regretted becoming a priest.
After graduating from Vancouver School of Theology with my MDiv I did my curacy with Brian Vickers at Holy Trinity in White Rock. When my placement there ended there were no paid positions available in the diocese and I returned to project work in the secular world for a couple of years (with the now infamous SNC Lavalin). When the project I was working on ended I turned down a permanent job in the 'head office' and return to paid work in the church (I had continued my priestly ministry in various ways during the time I was earning my living in the secular world). I did Interim Ministry training and spent 6 months as an interim priest before being appointed Rector of St. Anselm's (Which is near UBC).
For 10 years I had the joint roles of Rector of St. Anselm's and the Anglican Chaplain for UBC (and for many of those years the head chaplain for UBC). I left St. Anslem's in 2013 and again started doing interim ministry and over the last 6 years I've been the interim priest at 4 different parishes. I enjoy the opportunity to work with parishes to help them to strengthen their ministry, vision for the future and prepare for the next phase of their life as a church. I'm looking forward to working with the people and leadership of St. Anne's!
-Roberta