Sunday, July 28, 2019
9:30 am - 2:00 pm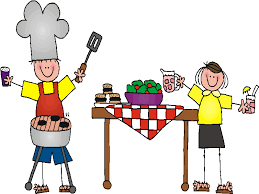 On Sunday July 28th we are celebrating St. Anne's Day (which we are translating from July 26th) with a combined 9:30 am service (in place of the usual 8:30 and 10 am service) followed by a parish BBQ at the home of Jim Greatbanks and his wife Aman!
This is going to be a fun, tasty and social event for people of all ages. There will be activities and a bouncy castle for the younger members as well as the opportunity to connect with old friends and make some new ones. Jim is graciously providing the food and beverages as well as the location! So mark your calendars. You don't want to miss this! Please either sign up on the sign-up sheet in the Narthex or contact the office if you are coming so we can let Jim know how many people he's preparing food for.