Sunday, February 24, 2019
10:45 - 11:45 am
St. Anne's, Steveston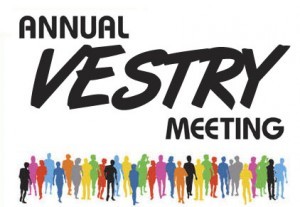 The Annual Meeting of the Parish of St. Anne's, Steveston will take place on Sunday, February 24th, 2019, immediately following the joint service at 9:30am that day. Please bring muffins, cheese or fruit to share.
This is an important meeting of the parish and you are encouraged to attend. The Vestry booklet, with reports from the various ministries in the parish and the financial statements, will be available in church on Sunday, February 17th.